Best Australian Beef Brisket Brands to Buy
If you're a fan of low and slow-cooked beef, you probably know what parts of the beef are best to use. The beef brisket is the beef cut that would most likely take the number one spot. Beef brisket is commonly used in cooking methods like smoking, broiling, and braising. It appears in many stews, soups, sandwiches, and other dishes. Australians love a good brisket, but do you know which local beef brand you should buy? 
Where is the beef brisket located?
The beef brisket is one of the most popular cuts of beef that people buy. It's a versatile beef cut used in many dishes worldwide. The beef brisket is located in the frontal part of the cow, in between its front legs. A lot of people refer to the brisket part as the breast. It is considered one of the 9 prime cuts of beef and is included in the four major beef cuts used for barbeque. The brisket is a tough piece of meat because of the abundance of muscles, fat, collagen, and tough tissues. 
What are the different parts of the beef brisket?
The beef brisket is a relatively huge part of the cow and is divided into several parts. According to expert butchers at The Meat Inn Place, the beef brisket is divided into the 'point' and 'flat'. The point refers to the denser part of the brisket, which is directly attached to the rib. The point also includes the decker, which is located beneath the point. This part has more fat and connective tissue and is the hardest to cook. Because of this, it requires a longer cooking time. The second part of the beef brisket is the 'flat.' It's called as such because of its appearance. It has a layer of fat, which you need to trim, that keeps your beef moist and juicy when cooked. Compared to the 'point', the 'flat' has a meatier portion. 
What should I look for when buying beef brisket?
Buying a beef brisket shouldn't be hard. Our local butchers are here to give you tips in choosing and buying beef brisket from the shops or the butchers. 
Decide on the part of the beef brisket you want to buy. Are you buying the whole packer (whole brisket), the point, or the flat? 
Check the brisket itself. Does it have good dark and purple colour?
Does the layer of fat exceed 1/2 inch in thickness? 
Does it have glossy white fat connective tissues? 
Check the meat grade.
What are the best cooking methods to use for beef brisket?
As we have mentioned earlier, beef brisket is a very versatile piece of beef that has gained a lot of fans worldwide. You can use multiple cooking methods to create delicious, juicy, tender, and mouthwatering beef brisket dishes. These include braising, smoking, slow cooking, baking, boiling, etc. One of the best tips we can give you is to remember that cooking brisket requires a lot of time and patience. 
What are the best beef brisket brands in Australia?
Australians do love their meat and love having a sumptuous barbecue feast using beef brisket. We'll give you a list of some of the top beef brisket brands you can conveniently purchase in Australia.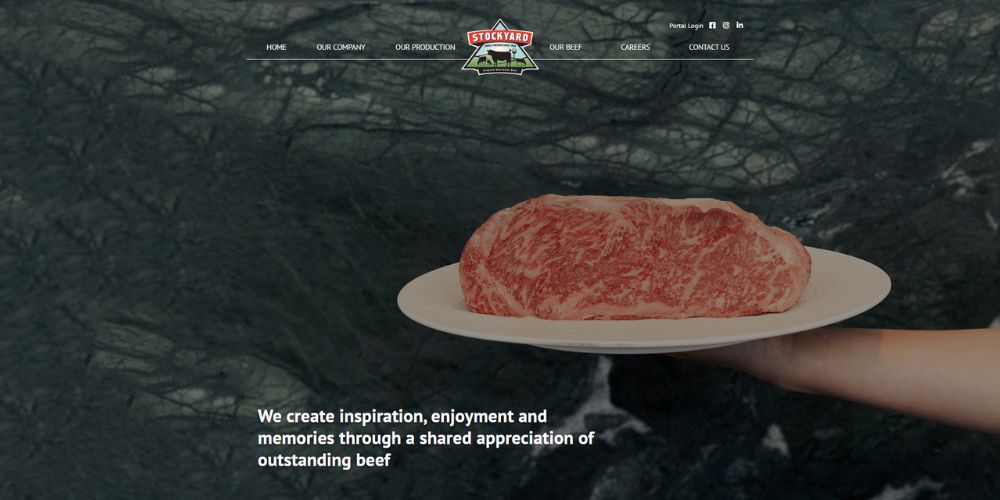 Stockyard Beef has been producing high-quality beef in Australia since 1958. It was established by Robin and Del Hart, who started cattle operations in 1958. After their trip to Japan in 1969, their interest was in breeding and producing beef that could satisfy the taste of the Japanese. By 1973, they had established their grain-fed beef products and branded them as Stockyard Meat Packers. This was the beginning of their efforts to enter the global market. Their beef products are divided into three categories: Stockyard Gold, Stockyard Wagyu Black, and Kiwami by Stockyard. 
Pardoo Wagyu Beef Corporation is the home of the Australian Wagyu 2021 champion, Okan Wagyu, for the Commercial Wagyu category. The Pardoo Beef Corporation, headed by Bruce Cheung, was created in 2015 with the vision of satisfying the Asian demand for high-quality Wagyu beef. One of their brands, award-winning Okan Wagyu, means that it is Wagyu that's fit for a King. This brand is currently being exported to North America, Asia, and the Middle East. 
The history of Rangers Valley goes as far back as 1838, with the landing of Oswald Bloxsome in the region. He established Rangers Valley originally as a sheep property and gained popularity as a quality wool supplier. By 1845, Bloxsome acquired the license to raise cattle; the rest is history. Rangers Valley is the home of award-winning brands such as Infinite, Black Market, Black Onyx Beef, and WX.  
Kilcoy Global Foods: Carrara 640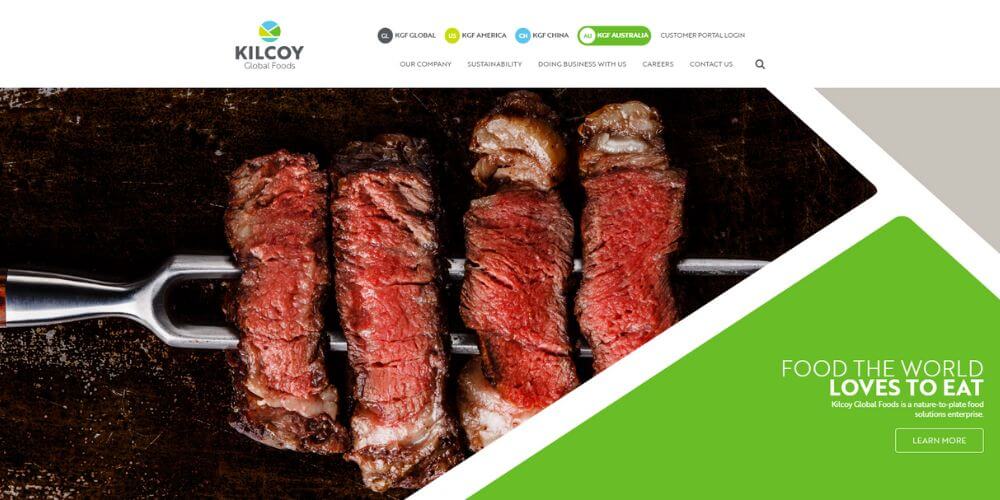 Kilcoy Global Foods is an award-winning corporation that produces one of Australia's best beef brisket brands. The Carrara 640 is proud to bring you a melt-in-your-mouth minimum 350 to 400-day grain-fed Wagyu that is unlike any other. Known for its buttery taste and intense flavour, you won't regret buying Carrara 640 beef brisket. 
Established in 1991, Nick and Vicki Sher have worked tirelessly to provide Australians with Wagyu beef that won't disappoint. Sher Wagyu's cattle have its roots in Japanese cattle. Nick Sher paved the way in crossbreeding the Wagyu and Holstein, producing beef with high marbling scores. 
If you have leftover cooked brisket, you can still store them using an airtight container for two days up to a week. If you want to store it longer than a week, you can place it in a zipper bag and store it in the freezer for two to three months. 
The price of uncooked beef brisket can range from $14 to $20 per kilogram, depending on the brand and its class. 
Beef brisket is not limited to cooking methods like roasting and smoking. You can use beef brisket for other dishes like soups, stews, sandwiches, fillings, and more.