5 Best Blogs to Follow for Low and Slow Cooking Lovers
You love a good BBQ party. From smoking and grilling meats to creating complementary side dishes for your mains, you are passionate about low and slow cooking! In the age of the internet and easy access to loads of information, it's not hard to find resources where you can upgrade your BBQ skills and level up to become a grill and pit master! Read on to learn about the best 5 blogs about low and slow cooking. 
What are the different low and slow cooking methods?
Low and slow cooking refers to the cooking method that requires lower temperatures and longer cooking times. There are plenty of cooking methods that cover these two conditions. Here are the low n slow cooking methods you can use: 
Roasting 
Braising
Stewing
Smoking
Sous Vide cooking
Baking 
Is there a best way for cooking meats?
To be honest, there's no best way to cook meats. It's not a one-size-fits-all solution when it comes to cooking your meat. Whether it's pork, beef, lamb, or chicken, the choice of cooking method will depend on the type of dish you plan to cook and the part of the animal you will use. Tender cuts of meat can use shorter and dry cooking methods such as barbeque or grilling, while tougher parts like the brisket can use slow cooking like braising, smoking, etc. 
What are the advantages of low and slow cooking?
When you think about it, something as mundane as the cooking temperature can affect the nutritional value and taste of the food we cook. If you want to retain the most nutrients, flavour, and moisture, the low and slow cooking methods are a great option for your next meal. So, why do many food enthusiasts recommend low and slow cooking? Let's enumerate its benefits. 
Retains the most nutritional value
Enhances the flavour of your food 
Retains more moisture than other cooking methods
Eliminates the production of Acrylamides
You get tender meats 
You have more options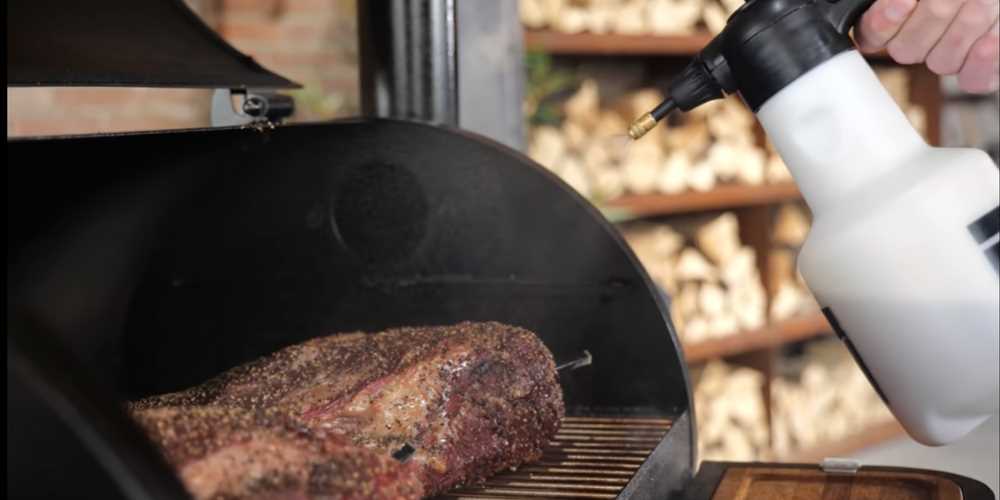 What are key points to remember when cooking low and slow?
Low and slow cooking is one of the easiest methods of cooking your meats. You must prep it, place it in your cooking vessel, set it to the right temperature, and cook away. One of the best things about low and slow cooking is that you get more time to do other things while your meat cooks. 
If possible, sear your meat. 
If you're braising and stewing, don't let your liquids boil. Keep it on a low simmer. 
Don't burn the outer part of your meats. It's probably time to lower the temperature if your meats are burning before they get tender. 
Be patient. The key to successful low and slow cooking is to give it ample time to cook and tenderise. 
Set the cooking temperature to low. 
What are the five best blogs on low and slow cooking?
When winter is over, there's nothing more exciting than BBQ season. Soaking in the sun's warmth while cooking and eating is one of the best experiences you can have during Spring and Summer. Preparing yourself beforehand is always a good idea by reading up on everything about low and slow cooking so you don't have BBQ parties that end up badly. To help you out, here are the five best blogs on low and slow cooking you can find online. 
The brainchild of Steven Raichlen, Barbecue! Bible is hands down one of the best resources you can find if you're interested in grilling, smoking, or anything about barbecue. Steven Raichlen is a journalist, author, TV host, and lecturer who has published over 30 books, including 'The Barbecue Bible', 'Planet Barbecue', and more. A James Beard and Julia Child awardee, he published his first novel in 2012. 
You won't go wrong choosing Raichlen's blog to study and learn more about low and slow cooking! 
The 'Girls Can Grill' blog was created by Christie Vanover, an award-winning competitive pitmaster and head cook for the team named, 'Girls Can Grill.' Having garnered multiple awards from cooking competitions and guesting on popular TV shows, Christie and her team have gained a strong following on their blog and other social media accounts. Her blog is a treasure trove of recipes, cooking tips, guides, reviews, and more. 
365 Days of Slow and Pressure Cooking
It's not uncommon to run out of meal ideas for our family. Menu planning can be difficult and time-consuming for busy persons like us while considering nutrition, budget, and time. This blog, created by blogger Karen, focuses on creating delicious, hearty, and healthy meals using your slow and pressure cooker. 
Paulene Christie, the brains of this blog, is a slow-cooking internet star, working mom, and nurse from Australia. She is passionate about cooking and sharing slow-cooking recipes that you can easily follow for you and your family. She has a large following on Facebook, with over 500,000 members, and successful online platforms like Instagram. Her slow-cooking blog focuses on showcasing different slow-cooker recipes, reviews on different low and slow-cooking equipment, and tips on how to cook delicious meals on a budget. 
Prepare for an explosion of recipes, tips, and techniques on BBQ. The BBQ Addicts was formed by a group of like-minded BBQ enthusiasts who have made it a hobby to garner awards from BBQ competitions in and out of Kansas. Their BBQ team, 'Burnt Finger BBQ', is considered one of the best BBQ teams in the country. Their awards say so! 
There are a variety of beef cuts that you can use for low and slow cooking. Some of these include: 
Round steak
Blade steak
Chuck 
Top
Skirt 
Brisket
Shank
The leg and shin parts are the most inexpensive beef parts for low and slow cooking. Although packed with lean muscle, they are high in flavour and perfect for dishes requiring braising.   
Like many other cooking methods, there's a secret to coming up with delicious and tender meat dishes. The key to exceptional and successful low and slow cooking is the temperature. The ideal temperature range for low and slow cooking should be from 110-135°C.