The Best Smokers for Beginners As We've Tried Them: A Buyer's Guide for Newbies
I've smoked meat, fish, and vegetables for years as a butcher, so I've seen it everything when it comes to smokers. I've used a variety of grills, from high-end kamado barbeques to inexpensive offset smokers, and I've learned a lot about what makes a successful smoker. It might be difficult to pick a smoker if you're starting. Knowing where to begin with the various types and brands might be challenging. In order to provide you with the information you need to make an informed choice, we're taking you on a tour through the world of smoking with our buyer's guide. Whether you dream of tender briskets, perfectly smoked salmon, or mouthwatering veggies, we've got you covered.
Smoking is a special cooking method, similar to grilling, that infuses a smokey flavour into your food. This cooking method uses fragrant wood chips or charcoal in a cooking apparatus called the 'smoker.' The fuel source (wood chips, charcoal) is lit, and its smoke is trapped in the smoker, which allows the smoke to be infused into the food gradually. Using a smoker allows food like a smoked beef brisket to be cooked in a regulated environment at low temperatures. 
Is there a difference between a grill and a smoker?
Aussies love a good outdoor BBQ. This is why there are so many options for grills and smokers in the market to suit all your needs and budgets. If you're starting your barbeque game, it could be difficult to distinguish the difference between smokers and grills. It's your lucky day because we're letting you in on the differences based on our experience using grills and smokers for years! 
Cooking time, temperature, meat cuts, and the use of wood smoke to improve flavour are the main variations between smoking and grilling. When it comes to smoking, various tools may be used, including Weber Smokey Mountains, charcoal grills, gas grills, and wood pellet grills. It includes creating smoke by burning wood chips, and the meat is cooked indirectly while absorbing the smoke by being placed away from open flames. The low and slow cooking style, which involves cooking at lower temperatures, distinguishes it from other cooking techniques. For instance, the ideal temperature for smoking meat is between 200 and 220 degrees Fahrenheit. On the other hand, grilling is a quick-cooking technique that is used in a variety of culinary cultures throughout the world. It is based on the idea that food should be exposed to strong, direct heat for a short period, often between 400°F and 550°F.
What should I look for in a smoker?
Making an informed choice when buying a smoker is essential. Whether you're looking for an upgrade to take your BBQ and meat smoking game to the next level or you're looking for a smoker so you can win first place at your local BBQ competition, or if you're simply looking for a new hobby, the number of smokers in the market can confuse you. One person's choice of smoker may not always be the right choice for another. For instance, a close friend of mine only uses his smoker to masterfully build super tender beef briskets. In contrast, another friend of mine takes great satisfaction in her ability to smoke delicious seafood like salmon masterfully. In this guide, we dig into the important factors you should keep in mind as you choose a meat smoker that complements your culinary goals.
Heavy-duty and durable: Most of the smokers you can find are made out of steel, and they are normally non-corrosive. 
Should hold consistent temperature: Because smokers are known for their ability to cook food at low temperatures slowly, it's very important that the smoker you choose can hold low temperatures consistently. If you're new to smoking, we want the temperature of your smoker to stay in the range of 225°F to 250°F. Consistent temperatures help the smokey flavour infuse better into your food, make your meats more tender, cook your food evenly, and ultimately provide a stable environment to upgrade your cooking skills! 
Should have a good seal: If your smoker doesn't have a good seal, it's likely that the heat will escape causing your food to be cooked unevenly and in inconsistent temperatures. I remember attempting to smoke a beef brisket for the very first time. I made sure that I checked the temperature setting and monitored it carefully for the first couple of hours. However, things got busy at the party, and I failed to check on it. I discovered that the temperature had dropped a lot because the smoker wasn't sealed properly, causing my brisket to become tough and dry! It was an expensive lesson learned, for sure.
Should have the right size: Smokers come in many sizes and shapes! Before purchasing a smoker, you must ask yourself "How much food am I normally going to smoke? Will I feed my small family or smoke meats to feed an entire party?" Answering this question will help you decide the smoker size you should buy. You'll likely have unevenly cooked and less flavourful results if you don't have ample cooking area.
Consider your budget: Let's face it. We all want to buy the smoker of our dreams, especially those high-end and industrial-type smokers! However, budget constraints can definitely pull us back. But don't worry because every budget still has all kinds of smokers. All you need to do is scour the market for a smoker that fits your budget, just like the high-quality and durable Cuisinart COS-118, which only costs $500.
Decide if you want to use pellets, wood chips, or charcoal: One of the fun parts about smoking food is that there are different levels of flavours imparted, depending on the fuel source you're using. I've had some experience experimenting with using different fuel sources to cook beef brisket at home. I used lump charcoal and oak wood, apple and oak pellets, and hickory chips. What I found out was the flavour of the beef brisket really slightly differs from each other. Wood chips gave the brisket a lighter smokey flavour versus pellets and charcoal. Beef brisket smoked with charcoal had the most intense flavour because they burn the hottest, while the brisket smoked with pellets had a flavour intensity in the middle.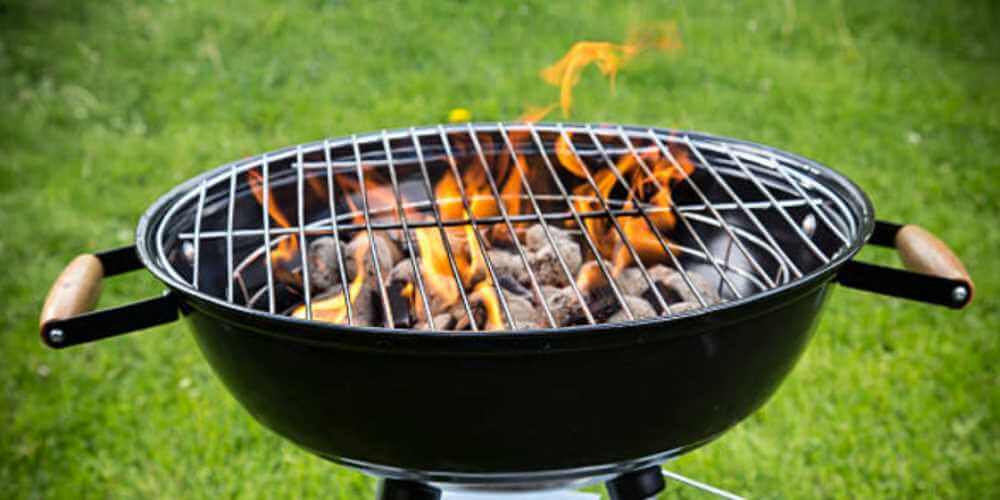 Smokers are great for cooking beef, pork, seafood, chicken, and even vegetables and fruits! They give your food a unique smokey flavour that's hard to achieve when cooking in your oven or stovetop. If you've already bought your smoker, the next step would be using it. We've been there, we've done that. We're giving you a simple and easy-to-follow guide on how to use a smoker! 
Prep your smoker for cooking: Once you've bought it, you must clean it first. After cleaning, get your choice of fuel source and add it to the smoker. If you're using wood chips, you can place them in the firebox, but if you're using pellets, you can add them into the hopper. 
Preheat your smoker: After adding your fuel source to your smoker, preheat it to your desired temperature. Smokers normally have a temperature gauge where you can monitor the temperature. The temperature you should aim for is between 225 and 250 degrees Fahrenheit.
Make sure your food is marinated and seasoned right: The smokey flavour of the smoker isn't enough to make the flavours of your food stand out. If you do not like heavy rubs and seasoning, you can season it with salt and pepper.
Place the food in your smoker and seal the smoker properly: Don't overcrowd the cooking area so your food can get cooked evenly and have an evenly-distributed flavour.
Smoke away: When smoking food, always remember there is no fixed cooking time or one-solution-fits-all when it comes to smoking. The length of cooking time will depend on the kind of food you're smoking, the doneness you want to achieve, and the intensity of the flavours you're aiming for. 
Monitor the temperature but refrain from opening the smoker repeatedly: In low and slow cooking, the consistent cooking temperature is very important. Fluctuating temperatures can cause uneven cooking and lengthen or shorten the cooking time. I know the smoking process can get really exciting, and it's so hard to refrain from opening the lid to check if it's already done! But, trust me, it will be all worth it in the end. Also, use a meat thermometer if you want to check the doneness of your meats. 
Remove your food and let it rest: Resting allows the juices to redistribute, giving you a more flavourful result. 
5 Tried and Tested Smokers for Beginners
I still remember the day I decided to try smoking meat at home. I've always been a fan of smoked meats, but I have always tried them in restaurants or food fairs. I was always in awe at how BBQ experts achieve succulent and tender meats bursting with so much flavour! Beginning my journey in the world of smoked meats was truly an adventure I'd never forget. Along with a couple of food lovers, we studied smoking meats, tested a lot of smokers, and smoked all kinds of food to find out what the best smokers for beginners are, and this is what we've found out. If you're new to this, you definitely don't want to spend thousands and thousands of dollars buying a smoker that's too complicated to use. You want a smoker that's simple, user-friendly, durable, easy to maintain, and light on the budget! 
Masterbuilt MB20070421 Digital Electric Smoker
Here's a review of the Masterbuilt MB20071117 Digital Electric Smoker from a seasoned butcher and ardent food lover like myself. This smoker has completely changed the way I think about smoking. Coming from the heart of BBQ country, Columbus, Georgia, Masterbuilt is famous for producing superb smokers, and this one is no exception. Its user-friendly design is something anybody can enjoy, not just skilled pitmasters. Plug it in, fill the pan with wood chips and water, choose the temperature you want, insert the meat, shut the lid, and wait. It is the epitome of simplicity. The invention of the wood chip loader is truly revolutionary. It is simple to load wood chips without opening the door. By minimising temperature loss and avoiding extreme temperature changes, this not only saves time but also protects your culinary masterpiece. Regardless of the brand, electric smokers only offer a moderate to medium smokey flavour at most. It is not comparable to cooking on a huge brick or concrete pit. But by picking the correct wood chips, you may intensify the smokiness. I must admit that when I opened the package, the workmanship didn't immediately scream "high-end," but don't be misled by that. While this smoker may appear straightforward, it excels at producing exquisitely smoked meats.
Oklahoma Joe's Longhorn Combo Charcoal Gas/Smoker & Grill
The Oklahoma Joe's Longhorn Combo Charcoal Gas/Smoker & Grill is a leader in the outdoor cooking industry where quality and versatility converge. With this multifunctional culinary giant, you can produce delectable dishes with ease and finesse.  The distinct cooking chambers of this smoker are one of its distinguishing qualities. In a single sturdy device, you get specialised areas for gas cooking, charcoal grilling, and high-capacity smoking. This grill can accommodate your preferences for rapid, precise cooking with gas or the familiar, smokey flavour of charcoal. Additionally, the offset firebox offers the ideal environment for your smoking escapades. When it comes to the Longhorn Combo, quality is everything. The grill grates are made of cast iron that has been porcelain-coated to resist corrosion and retain heat very well. This means your steaks and hamburgers will almost certainly have beautiful sear marks. Cool-touch handles guarantee that your hands won't be burned as you diligently create your culinary creations. The Longhorn Combo's professional temperature thermometer is a blessing for someone like me who thrives on accuracy and control. It's like having a sous-chef who monitors both cooking chambers' temperatures. No more second-guessing here!
Weber Smokey Mountain 18-Inch Charcoal Smoker
I've used a lot of smokers over the years since I've dabbled in the smokey world of barbeque, but the Weber Smokey Mountain has always had a special appeal. This 18-inch beauty ensures that every smoking session is a success by acting like the dependable buddy you bring to every barbeque. The Smokey Mountain 18-Inch Smoker showcases Weber's outdoor cooking prowess. It strikes a lovely blend between ease of use for new users and a blank canvas for countless modifications for seasoned pitmasters. The real brilliance of this smoker is how effortlessly it can transform you into a barbeque master. Great, isn't it? In the realm of barbeque and smoking, these premium, bullet-shaped charcoal smokers are like David taking on Goliath. And they frequently triumph. They have a low learning curve and may produce astonishing results even in the hands of a beginner. This smoker can withstand even the most demanding cooking sessions because of its sturdy construction and flawless finish, which includes long-lasting porcelain and chrome coatings. Sturdy legs provide stability, and a clever aluminium heat shield is a godsend for grilling on wooden decks. But what really distinguishes this smoker is its adaptability. Some smokers make you choose between using wood or charcoal as fuel, but Smokey Mountain allows you to use both at once. It's having the best of both worlds in just one smoker!
Char-Broil Digital Electric Smoker Deluxe
Char-Broil's Deluxe Digital Electric Smoker is a technological marvel in the world of smokers, where tradition and modernity coexist. I am familiar with the excitement of experimenting with various smokers since I have traveled through the smoke-filled lanes of barbeque all these years. I was instantly captivated by the Char-Broil DES's svelte appearance and cutting-edge functionality when I first got my hands on it. The DES should be on your radar if you're seeking an electronically controlled electric smoker that can bring your gourmet masterpieces to life. With a touch of high-tech flair, this smoker doesn't hold your hand; instead, it pushes you to step up your smoking game. The DES is the closest smoker to a "Set-it-and-Forget Electric," although it may not be the most straightforward and user-friendly smoker. The DES is equipped with a programmable digital controller and meat probe so that you can remove the guesswork in achieving perfectly smoked meat. You can monitor the cooking and internal temperatures as you cook your meats. The smoker automatically adjusts the temperature when it gets too high or too low. You can also program it to keep your food warm until you're ready to eat! It's also equipped with four stainless cooking racks that allow you to load more than one food at a time. The smoke box is also large enough to accommodate up to four cups of wood chips, so you don't have to waste time refilling it. Also, you can't go wrong with its porcelain-coated water pan that's easy to clean, doubles as a trap for drippings, and adds humidity to the chamber. So, if you're ready to embark on a smoky adventure without breaking the bank, the Char-Broil Deluxe Digital Electric Smoker is your perfect companion. It epitomizes effortless smoking, bringing together technology and tradition in a harmonious culinary dance. 
Hark Hickory Pit Offset Smoker
There's really a lot to love about having a BBQ in your backyard with your family and friends. Using the right smoker can leave you with amazing results and incredibly delicious food that will leave your guests in awe. The Hark Hickory Pit Offset Smoker presents itself as an extraordinary partner in cooking. It's the perfect venue for low and slow cooking and grilling, giving newbies and seasoned pit masters great value for their money. Imagine a lazy Sunday arvo, and you've got beef brisket and sausages smoking away in your smoker. All you have to do is lay back, relax, and wait until it's all done! The Hark Hickory Pit is a flexible monster that can be fueled by wood, charcoal, or even a great mix of the two. Wood chunks or wood chips are your secret weapons for a more complex smokey style. The Hickory Pit rises to the plate when the need for seared steaks or charred hamburgers strikes. The kids love hamburgers on Saturdays at home! I can get the ideal crust and keep the delicious softness within since it reaches remarkable temperatures. I really like The attention-to detail feature of this gear. The huge temperature gauge and the chrome-plated steel cool touch handles give the impression that Hark knows what a pitmaster needs.
Maintenance and proper cleaning are crucial if you want your smoker to last you for a long time. After you've used the smoker, let the ashes cool down and sweep them off for disposal. Use a warm and wet cloth to wipe off any sauces off the surface of the smoker. If you have grates, use a nylon brush to brush them. Grease can be difficult to remove but can be removed using a putty knife. Always re-season your smokers with a high-temp cooking oil or beef fat. 
A wide range of smokers and smoker grills are available in the market. The price of a decent smoker can start from $200 to as high as $3,000, depending on the size and its features. Of course, you'd want to get a smoker that fits the requirements you're looking for and the budget you're willing to spend for it. 
Yes, of course! You can smoke vegetables, fish, meat, and seafood in your smoker. When smoking vegetables, it doesn't take as long as smoking meat. Because veggies absorb smoke faster than meat, you just need indirect heat, wood chips or charcoal, and about an hour to get amazing results.