5 Reasons Why You Should Order Butcher Meat Online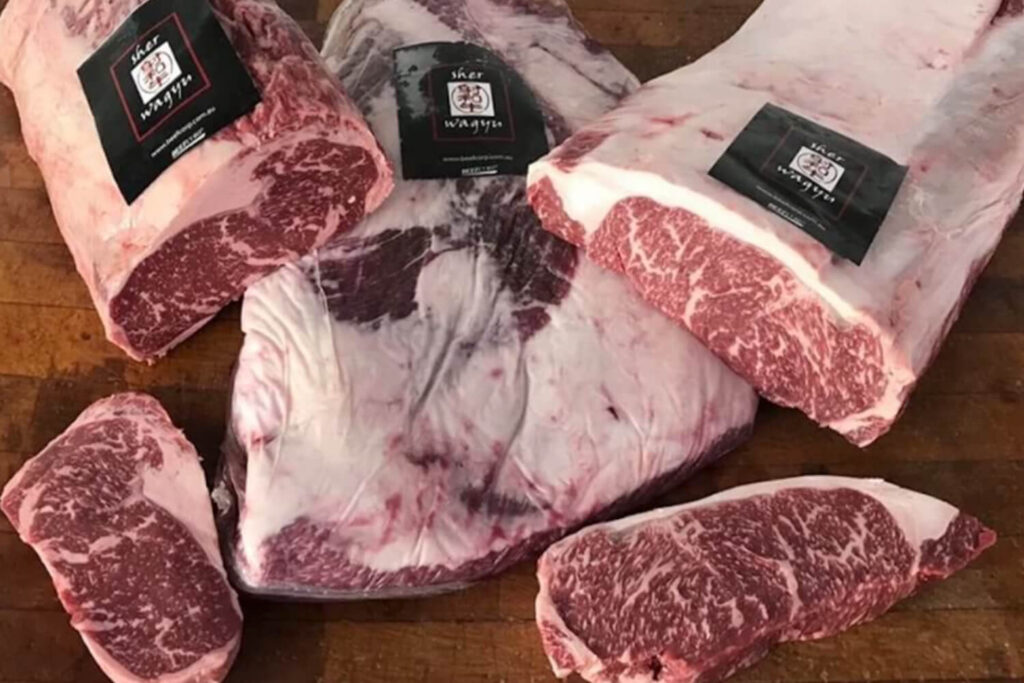 Have you ever experienced that day when you were too lazy to replenish your home's meat supply? I'm sure I did, probably more than I can count with my fingers and toes combined! Or how about when you had the energy to go to your local supermarket and shop but were highly disappointed about the quality of the meat they offer? No one likes spending a single buck on products that don't add up to your standards of high-quality and fresh meat! These are just a few things we encounter when shopping for meat at the local supermarket, and it gets so frustrating most of the time. It shouldn't be the case! Purchasing meat – pork, beef, lamb, goat, chicken – is now available at the tip of your fingertips through your neighbourhood online butchers at better prices! 
What is an Online Butcher?
A butcher is technically a skilled meat cutter who prepares various pieces of meat, poultry, and fish for sale to customers. The responsibilities of a butcher vary depending on where he or she works. Most retail companies employ butchers to receive and store meat goods in line with sanitary and health requirements to ensure the product's quality.  They create meat displays, package, and price meat products after cutting. Butchers can be found in your neighbourhood or sometimes in massive retail stores.  Although the term "butcher" hasn't changed much over the years, how butchers market their products has changed along with the advancement of technology and the need of consumers for ease.
In other words, the traditional neighbourhood butcher shop has been digitally reimagined. Even though many people are unaware that they may buy steaks and other premium pieces of meat from online butcher Melbourne, there are several advantages to doing so.
What are the advantages of buying from an online butcher?
One of the fastest-growing trends in ordering steaks and meat is to buy butcher meat online from trusted and reputable local butchers. Online butcher delivery guarantees that it can offer customers the best quality meat, services, and, most importantly, fantastic prices all year round. 
Order butcher meat online eliminates the need to head down to your favourite butcher shop to get your fix of steaks, pork, or whatever cut you fancy. You don't need to get dressed and leave the comforts of your home because you can have the freshest meats delivered right to your doorstep. You only need to grab your phone or tablet, turn on your computer, visit your local online butcher's site, add to your cart, pay, and wait for the meat delivery to arrive! You don't just get quality cuts of meat, you'll also have the luxury of saving time and energy, which allows you to focus on more important things like family, work, or simply enjoying your me-time. 
For consumers who prioritise saving money and getting value for their money, premium online butchers are God-sent! Before arriving on the store's shelves or display cases, the meat that huge merchants sell has probably gone via several middlemen. This significantly raises the price of purchasing it from a neighbourhood butcher shop. By cutting out the middleman and getting your meat directly from the source, the online butcher's overhead expenses are significantly reduced because they require less staff. Many choices, special offers, and other advantages are available to you when you buy butcher meat online. Additionally, butchers are skilled professionals! They'll never charge absurdly high fees for inferior meat!  You may acquire the best meat at drastically reduced costs by ordering online steak or meat packages.
One of the main advantages of purchasing meat online is having access to exceptional-tasting, high-quality products. Meat purchased from a store and meat you would cheerfully eat in a restaurant are of noticeably different quality. You may have meat cuts on par with those in a restaurant by ordering from an online butcher. When you order meat online, you can be sure to get the best, freshest meat possible since it comes from small farms that adhere to strict production regulations. Online butchers do not pass through middlemen. Instead, they go directly to the source and scrutinise the meats before deciding to sell them to their customers. This ensures that all customers get the best and freshest meats they can find. High-quality meat often has a richer flavour and provides a more satisfying eating experience which will keep you coming back for more! 
Who doesn't like a quick delivery? When you buy meat from an online butcher, not only do you have the convenience of shopping from the comfort of your own home, but the things that you order will also be delivered right to your doorstep. When you make an online purchase of meat, you will be presented with many delivery window options and alternatives to pick from. The meat will be sent to you in temperature-controlled packaging to ensure the contents remain refrigerated and fresh. 
Entering the site of an online butcher shop is like entering Willy Wonka's candy store. You can find almost anything and everything meat-related! From beef to pork, to lamb, goat, to chicken and duck, from BBQ spices and steak sauces to BBQ equipment, online butcher shops have it all! You can also choose from meat bundles, ready-to-cook cuts, homemade sausages and meat pies to fill all kinds of cravings. 
Facts about Australia's Meat Industry
The red meat and cattle sectors are significant employers in Australia. It earned $72.5 billion in industry revenue in 2018–2019. (excluding wild game). The revenue derived from selling goods and services inside the industry is known as industry turnover.
Beef, lamb, sheep, goat, horse, and camel are just a few of the numerous animals under the umbrella phrase "red meat."
According to the MLA State of the Industry Report – 2020, Australians consumed about 25 kg of beef per person in 2018–19.
Around 2% of the world's cattle herd is in Australia. 
Australia is the world's second-largest exporter of beef, behind Brazil.